---
---
---
Covers Economics, History, Political science, Archeology, African Studies, Music, Art & Art History, Business, Ecology & Botany, Language & Literature, Mathematics & Statistics
---
---
 Humanities, Social Sciences,  Scientific, Technical and Medical
---
---
Business, Chemistry, Computer Science, Earth and Environmental Science, Education Engineering, Law Life Sciences, Mathematics and Statistics, Medicine and Healthcare, Physics and Astronomy, Polymers and Materials Science, Psychology, Social Sciences
---
---
Astronomy, Biomedical Sciences, Business & Management, Chemistry, Climate, Computer Science, Earth Sciences & Geography, Economics, Education & Language, Energy, Engineering, Environmental Sciences, Food Science & Nutrition, Law, Life Sciences, Materials, Mathematics, Medicine, Philosophy, Physics, Psychology, Public Health, Social Sciences, Statistics, Water
---
---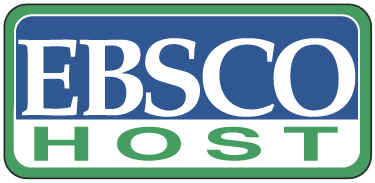 EBSCO offers a broad range of full text and bibliographic databases designed for research. The databases provide access to just over 16,500 abstracted and indexed journals from all branches of science, technology, medicine, social sciences and humanities.
---
---
---
---
Subject Strength: Biomedicine, Life Sciences lectures from leading experts in the subject areas. Subject strength: digital libraries
---
---
Information Science, Interdisciplinary Studies, Language & Literature, Law, Mathematics & Statistics, Medicine, Dentistry, Nursing & Allied Health, Museum, Heritage Studies & Visual Arts, Physical Sciences, Reference & Information Science, Social Sciences, Social Work, Sports, Leisure, Travel & Tourism and Urban Studies
---
---
The journals present original research from international scholars in the Social Sciences, Humanities, Education, Biological and Medical Sciences, and Physical Sciences.
---
---
Subject strength: biochemistry, immunology, bioinformatics, ecology, microbiology and many more
---
Access to information and perspective on macroeconomics, globalization, development, trade and aid, technical assistance, demographics, emerging markets, policy advice, poverty reduction, and so much more.
---
---
The BIR promotes and encourages the study and practice of the art and science of radiology radiobiology and the medical applications of nuclear science in all their aspects and the study of kindred sciences. It has access to online journals and resources on radiologists, medical physicists, oncologists, radiographers and radiologists.
---
---

American Physical Society Access to the Physical Review Online Archives (PROLA) and journals produced by the American Physical Society.
---
---
---
---
Subject strength: Water, wastewater and related environmental fields.
---
---